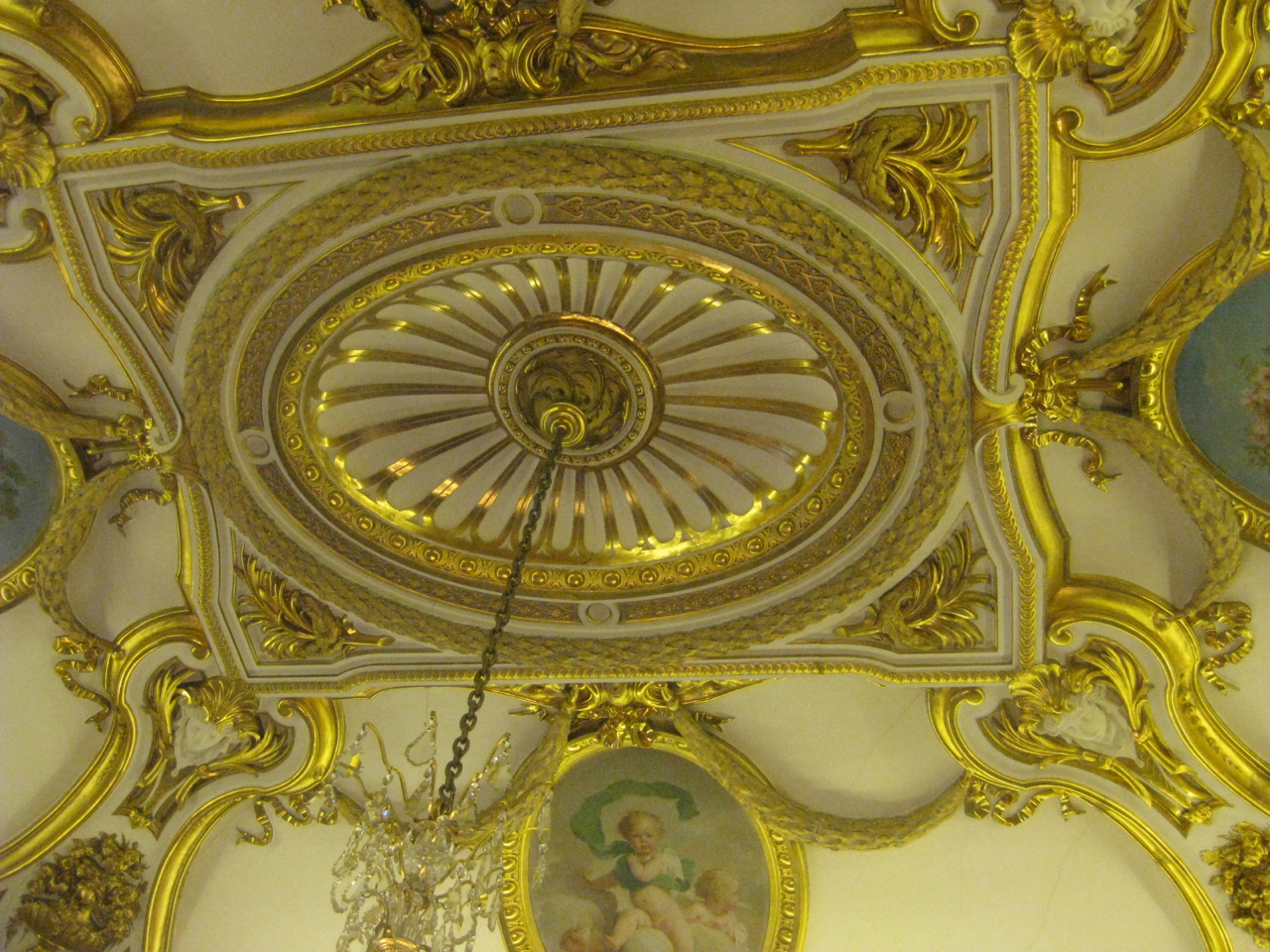 When Larz Anderson was appointed American Minister to Belgium in August, 1911, his first thought was: where would he and Isabel live in Brussels? He was a bit of a snob when it came to domestic architecture, and had very well-formed opinions of what constituted an appropriate residence for an American diplomat.  Within days of his appointment, he was on his way to Belgium to find quarters for his legation.  In those days, the chief of an American diplomatic mission was responsible for finding the building that would house him, his family, and his staff, and pay for it out of his own salary.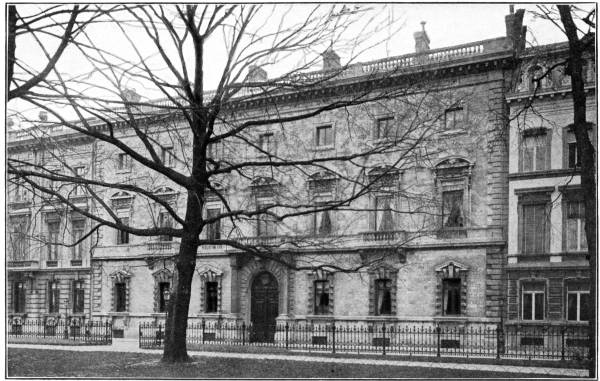 He knew of one address in Brussels that, sight unseen, he had already set his heart on: 33 rue de la Science, the Palais d'Assche that from 1901-1909 had been a royal residence. Prince Albert and Princess Elisabeth, the future sovereigns of Belgium, had lived and started their family there. Its royal pedigree, its exquisite design and size, its French-style interiors, and its stables and garage suited Larz perfectly.
However, the owner of the d'Assche, the Marquis d'Assche, had decided that he wished to once again occupy his own home, now that it was finally free of its royal tenants. No other available property in Brussels could meet his standards, and so Larz was resigned to the unhappy fact that he would have to take over the shabby residence at 44 avenue des Arts that his predecessor, Charles Page Bryan (1856-1918), had occupied.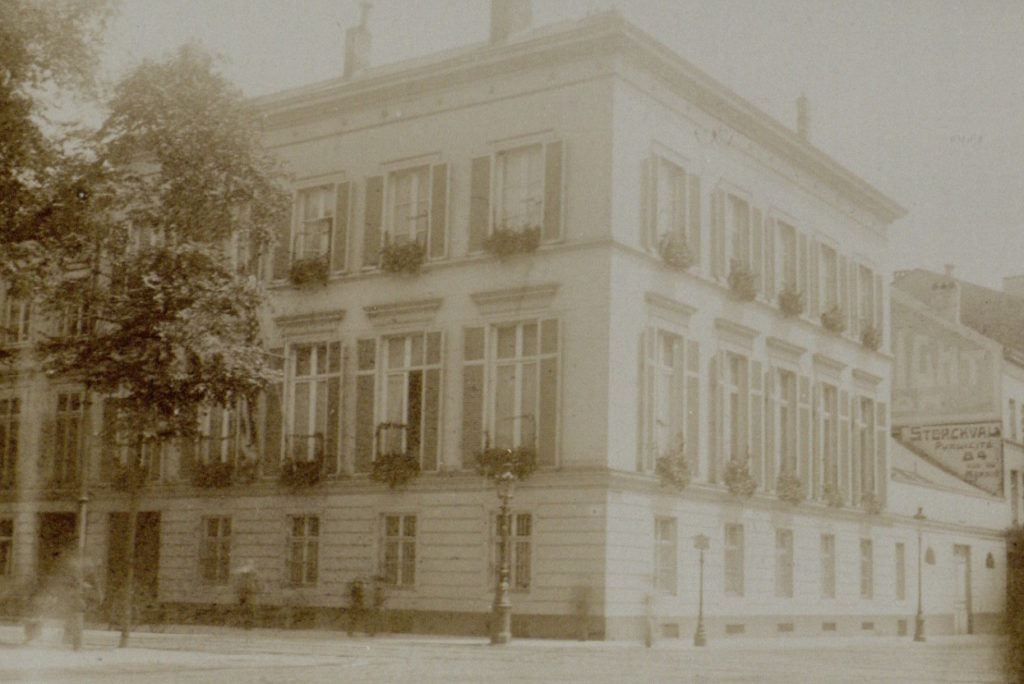 From an architectural point of view, Bryan's legation reminded Larz of the Villa de Renzi in Rome that his mother had rented in 1894-95, but its infrastructure was deficient.  It was small and needed another bathroom, a new furnace, and other amenities that he would have to install at his own expense. "Frankly, I had hoped for a Piombino," Larz wrote in his diary, referring to the massive and prestigious Palazzo Piombino on the Piazza Colonna in Rome, now the American Embassy.
On his Atlantic crossing back to New York, Larz received a radiogram from the marquis agreeing to give the Andersons a two-year lease on the Palais d'Assche, on the condition that Larz make extensive improvements to both the infrastructure and the decoration of the interiors.  In the end, Larz would spend over $200,000 ($5 million today) to make these improvements.  As you will read in the Andersons' biography, they lived in the Palais d'Assche for less than ten months!  The palace would later serve again as an American diplomatic post. From 1938–1939 it served as the American Embassy under Joseph E. Davies, who is perhaps best remembered as the husband of Marjorie Merriweather Post, one of the grande dames of early 20th century American society.
Here is some interior photography of the Palais d'Assche as it is today.  It is still a magnificent building, owned and carefully preserved by the Belgian Government.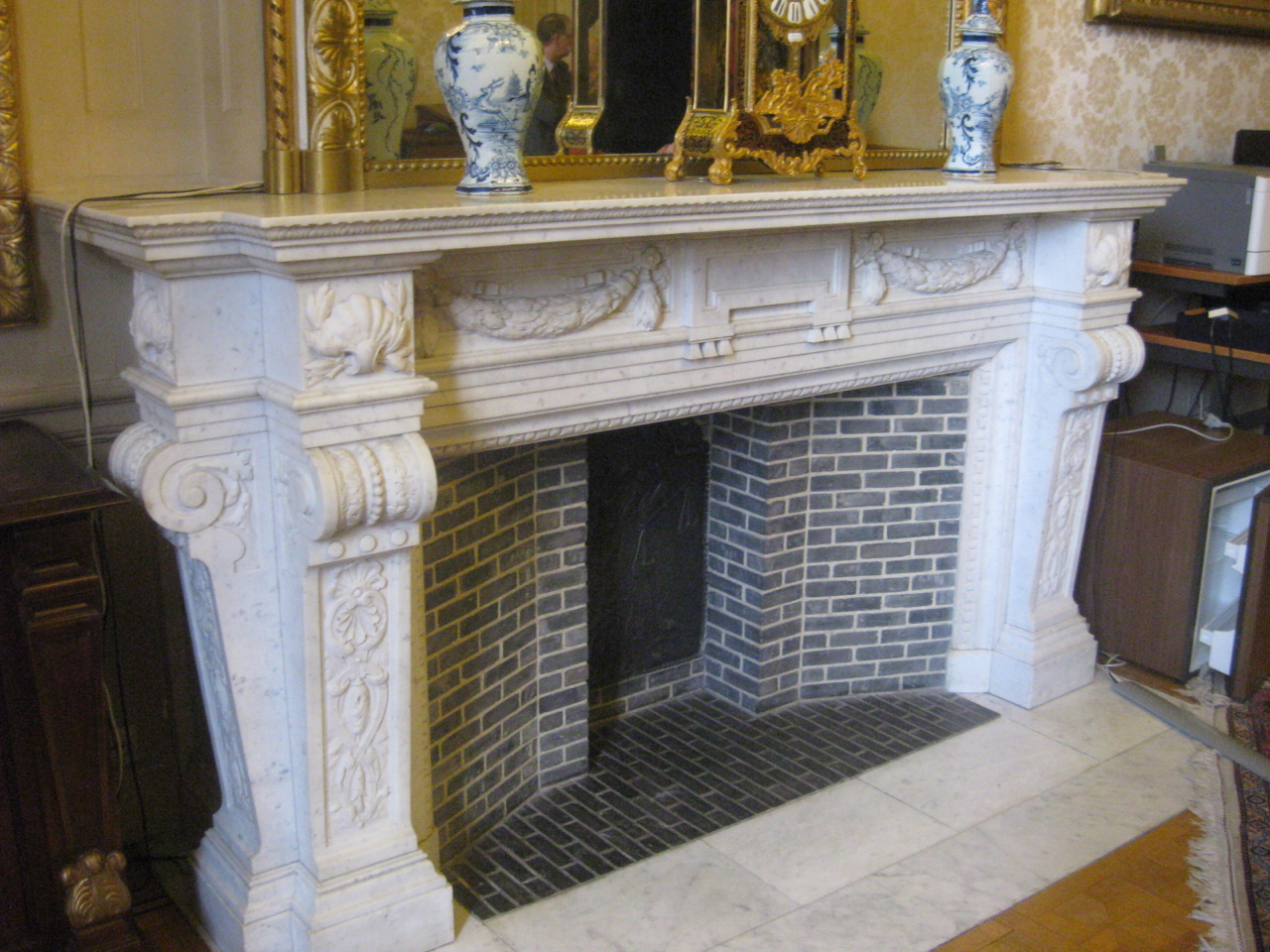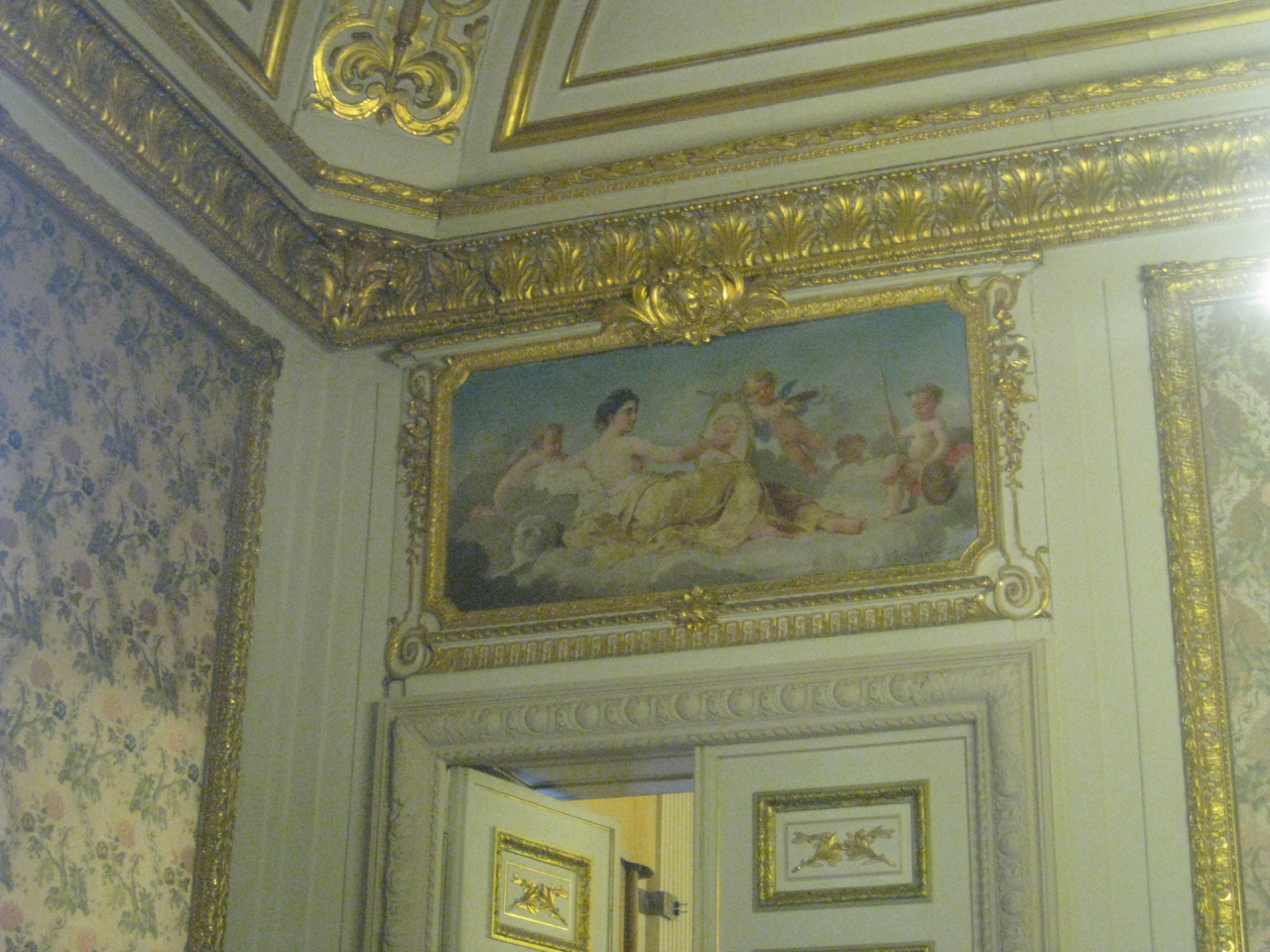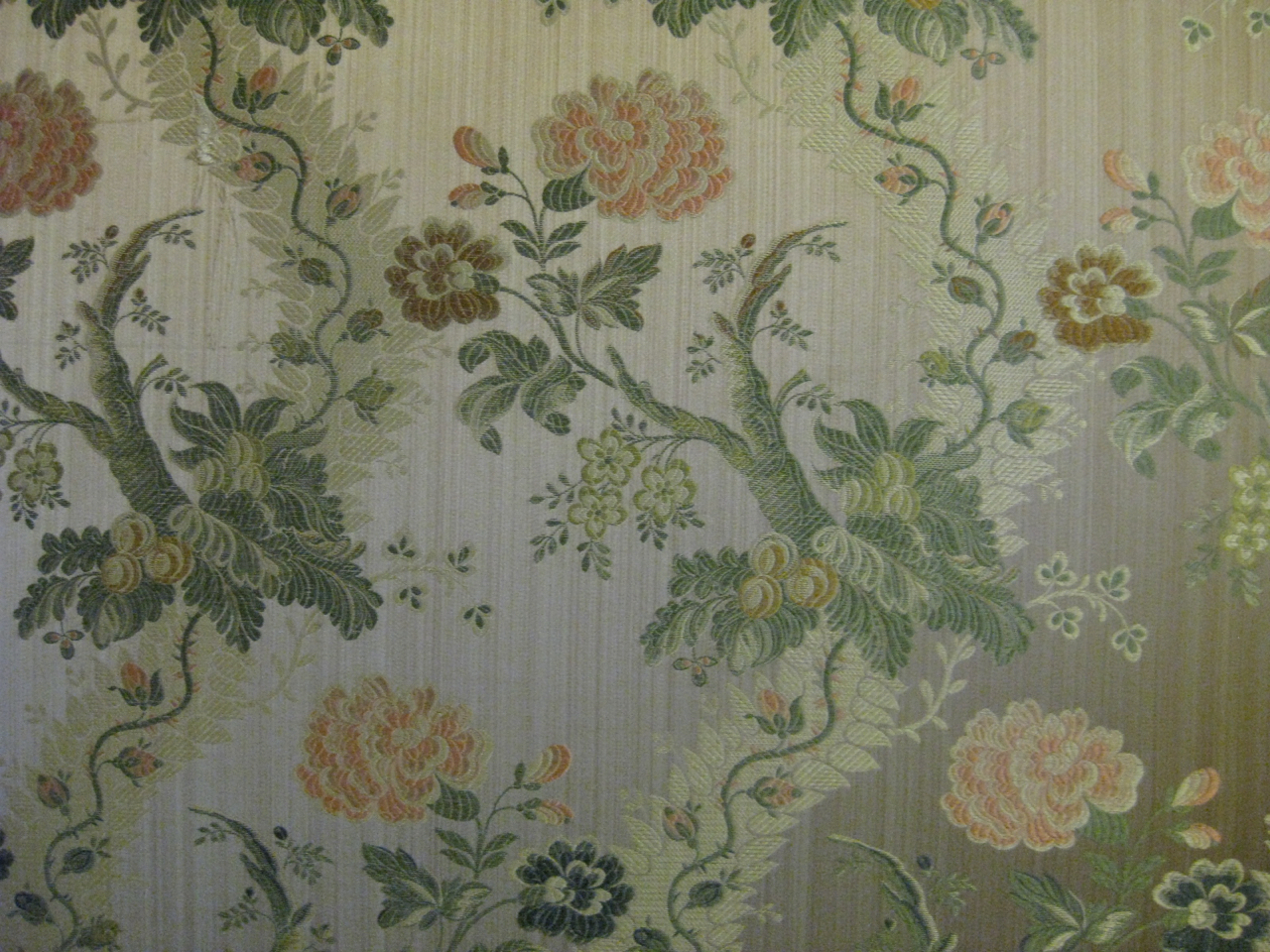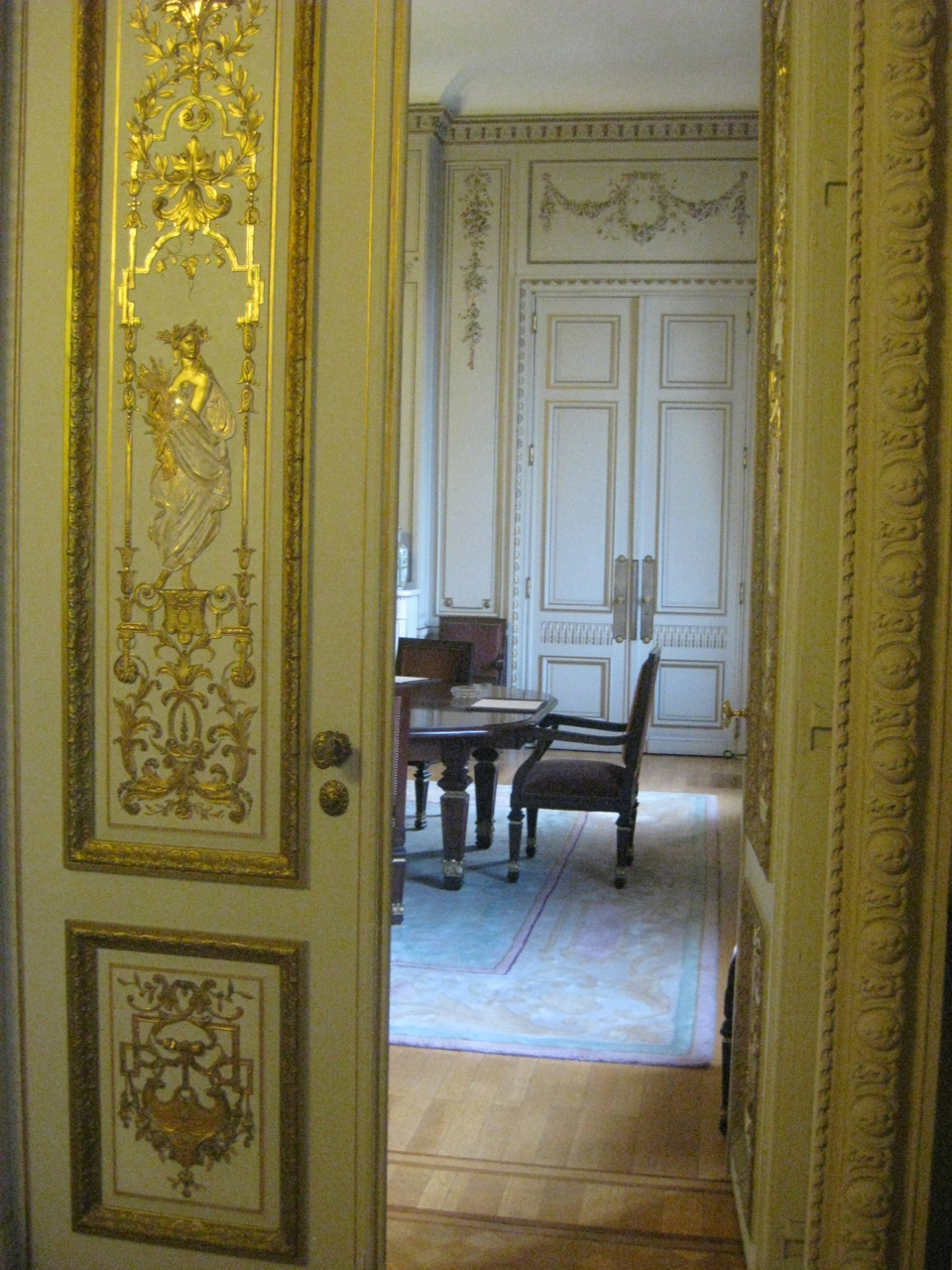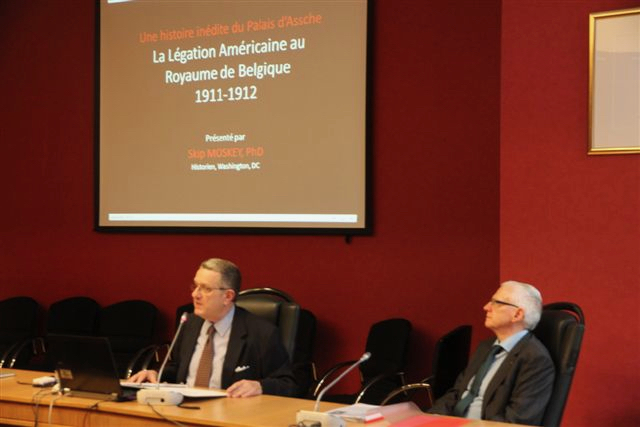 For more information about the Andersons' life in the Palais d'Assche, please read Larz and Isabel Anderson: Wealth and Celebrity in the Gilded Age by Stephen T. Moskey.  Available on Amazon Prime.