Click here to order on Amazon.
What others are saying about the book: 
"This first-ever book on Larz and Isabel Anderson is a good read. The story is told through rich material drawn from the couple's own letters and diaries, and those of their contemporaries. The weaving together of various sources to create an even biographical tapestry is not an idle challenge. Congratulations to the author on this accomplishment." – White House historian William Seale, author of The Imperial Season: America's Capital in the Time of the First Ambassadors, 1893-1918
"This book is a notable addition to our general historical understanding of the Gilded Age, and more importantly, I would argue, a corrective to existing perceptions of Gilded Age women like Isabel Anderson." – Art historian Isabel L. Taube, Ph.D., author of Impressions of Interiors: Gilded Age Paintings by Walter Gay.
"Like Ragtime, Larz and Isabel Anderson boasts an amazing cast of characters from Matthew Arnold to Henry Adams to Elsie de Wolfe – only in this case, it's all true. Meticulously researched, this is the account of two Americans who had the money to do whatever they wanted and did, at a time when the American elite was not only its most creative but so small that everyone knew one another." – American novelist Andrew Holleran, author of Grief.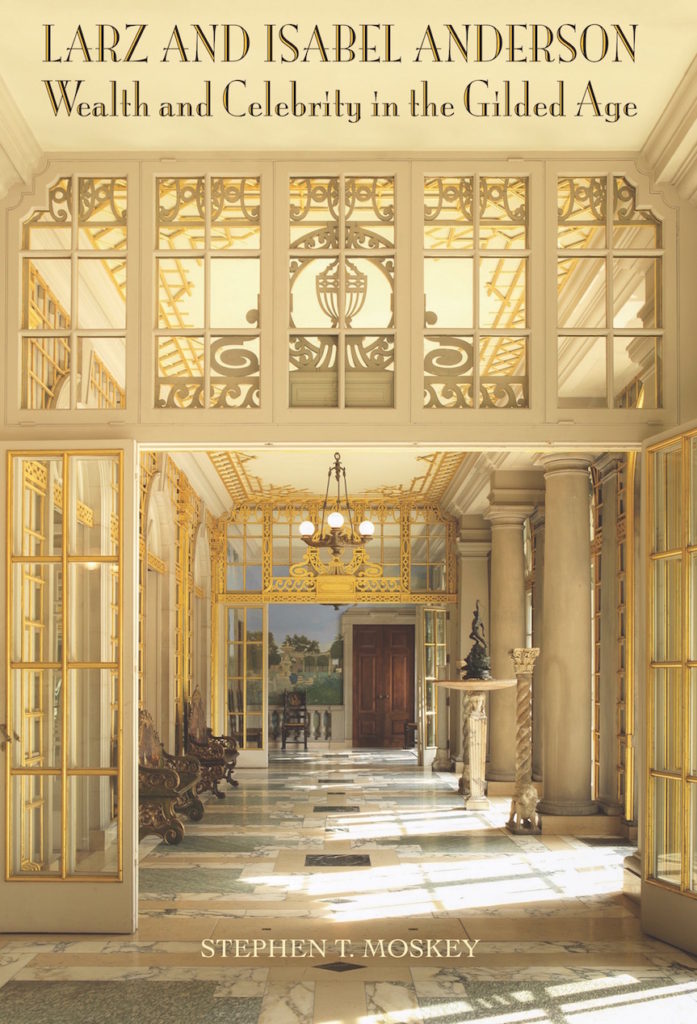 Larz and Isabel Anderson: Wealth and Celebrity in the Gilded Age
by Stephen T. Moskey
340 pages, illustrated, indexed
Click here to order on Amazon.