By Skip Moskey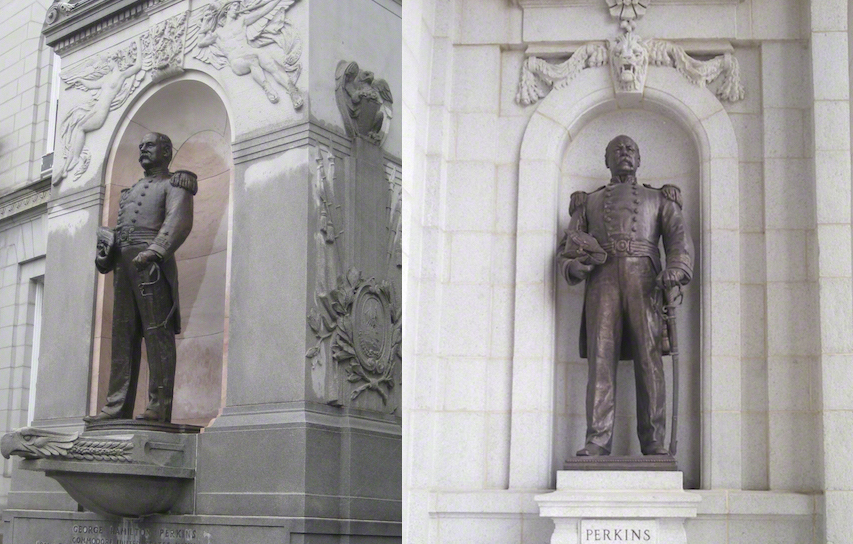 After the death of her father Commodore George Hamilton Perkins in 1899, Isabel Anderson began plans for a memorial to him on the grounds of the New Hampshire State House in Concord.  She commissioned the sculptor Daniel Chester French to design the memorial that was to include a larger-than-life-sized figure (7 feet, 4 inches) of the Commodore set in a massive Beaux-Arts base. The sculptor Henry Bacon, working under French, executed two small bronze bas reliefs illustrating the Commodore's greatest battles, Mobile Bay and New Orleans. The monument was competed in March 1902 and installed on April 25, 1902.
During the time that French and Bacon were executing the monument, the U.S. Naval Academy in Annapolis starting building a new Memorial Hall designed by architect Ernest Flagg.  When the Navy Department turned down a request to have a window of Memorial Hall dedicated to the Commodore, Isabel appealed directly to the Acting Secretary of the Navy, Beekman Winthrop, who was one of the Andersons' neighbors in Dupont Circle, to have a statue of her father installed in place of a window.  Winthrop approved the request on February 16, 1910.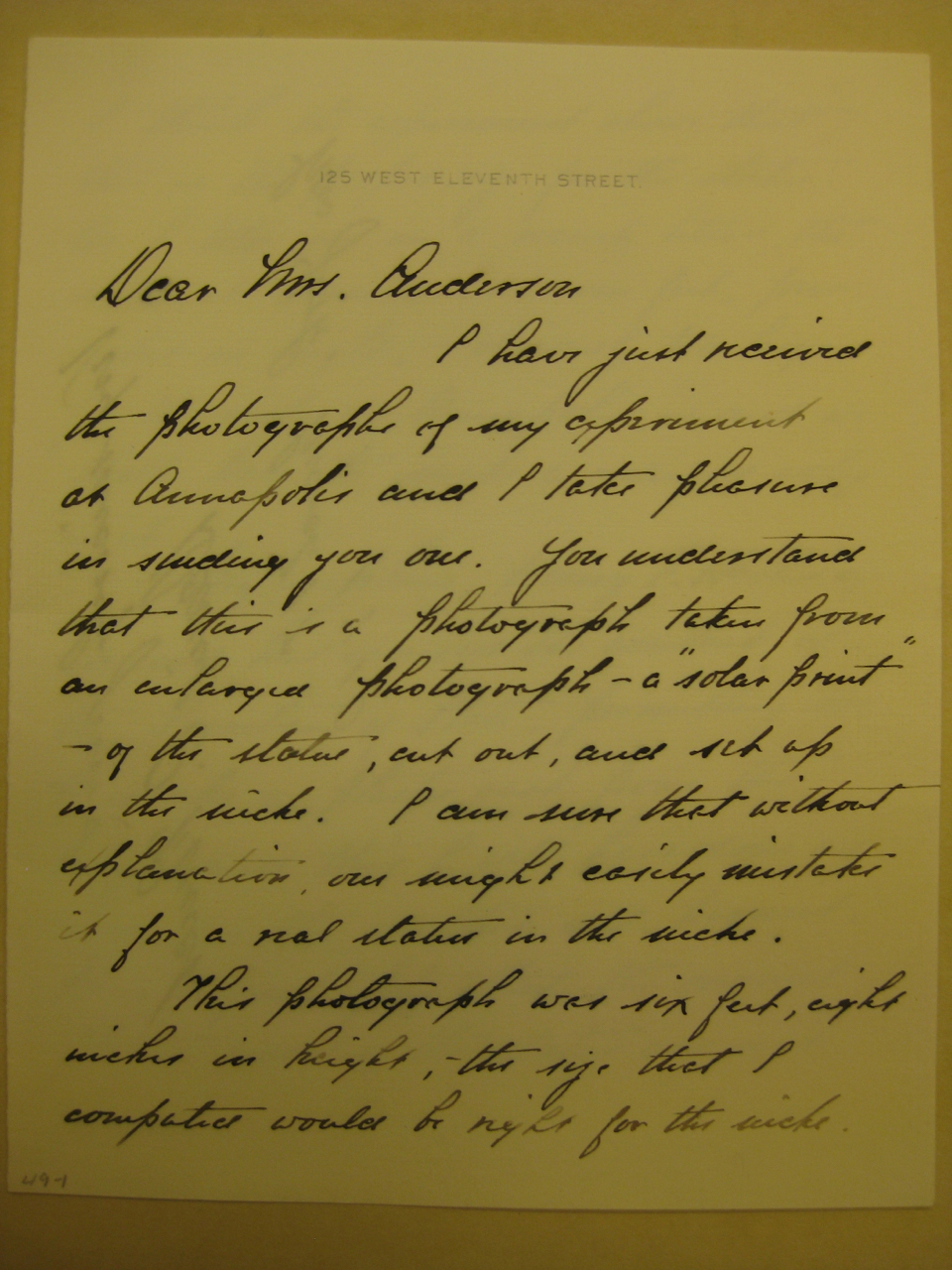 French immediately ordered a copy of the statue from the New York City foundry, Jno. Williams, Inc., that had cast the original.  He learned, however, that years earlier the Williams Co. destroyed the original plaster model, thinking that it would never be needed again.  French thus had to make a new plaster cast from the Concord statue, which turned out to be too tall to fit the standard statuary niches in Memorial Hall. Flagg refused to alter the scale of the niche, so French not only had make a new plaster cast, but resize it to fit the new space.
The newly-recast and resized statue was ready on April 13, 1911, and was formally dedicated in the Naval Academy's Memorial Hall on May 29, 1911.  After the ceremony, Larz and Isabel hosted a luncheon aboard their houseboat the Roxana for the many friends and family who came for the event.

This and many more stories of U.S. Naval history can be found in Larz and Isabel Anderson: Wealth and Celebrity in the Gilded Age by Stephen T. Moskey, available on Amazon.com.  Please check out the link for a free "look inside" the book.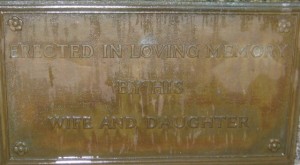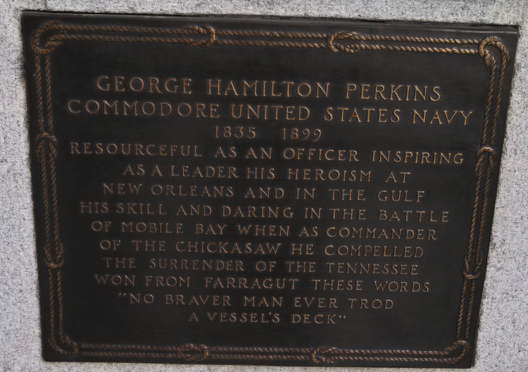 All photos by Skip Moskey.

Original posting date: June 5, 2015.
Revised and updated with new photographs: October 7, 2017.