By Skip Moskey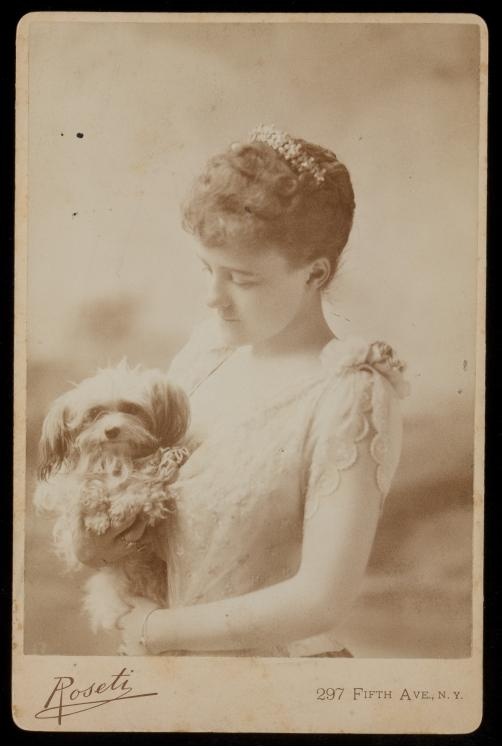 Edith Wharton, ca. 1889
Edith Wharton is known in American cultural history primarily as the author of Gilded Age novels that for a century have captivated and entertained readers.  Her works The Age of Innocence, The House of Mirth, and Ethan Frome have been adapted as films that have brought her work to even larger audiences.  In recent years, her letters have been published, so if you've read all her novels and short stories and are hankering for more Wharton, try The Letters of Edith Wharton, edited by R.W.B. Lewis, and My Dear Governess: The Letters of Edith Wharton to Anna Bahlmann (both of which are on my nightstand!).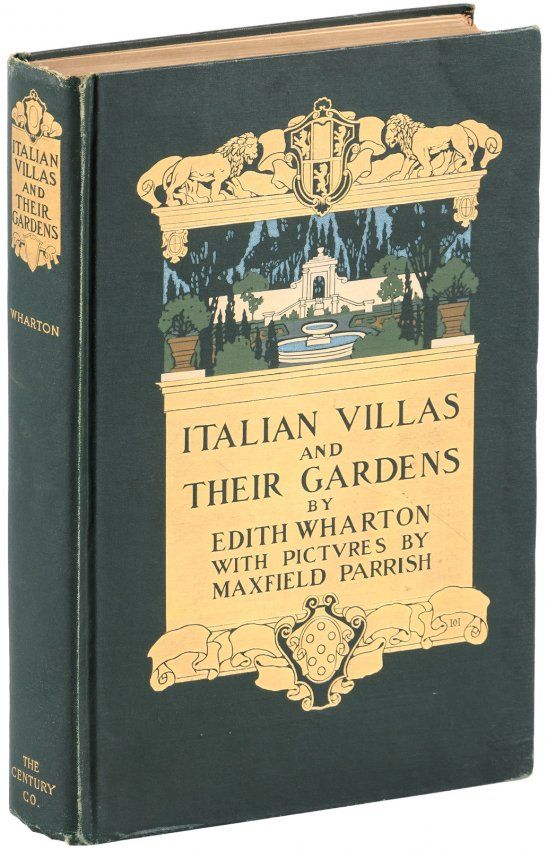 But Mrs. Wharton wrote two other important nonfiction books that made lasting contributions to defining good taste in American domestic architecture, interior design, and landscape architecture: Italian Villas and their Gardens (1905), illustrated by Maxfield Parrish; and The Decoration of Houses (1898), co-authored with Ogden Codman, Jr.  If you are an aficionado of Gilded Age design, furniture, and gardens – and are looking for new Wharton material to read – both of these books are widely available from internet booksellers in original and reprint editions. (A future post will address The Decoration of Houses.)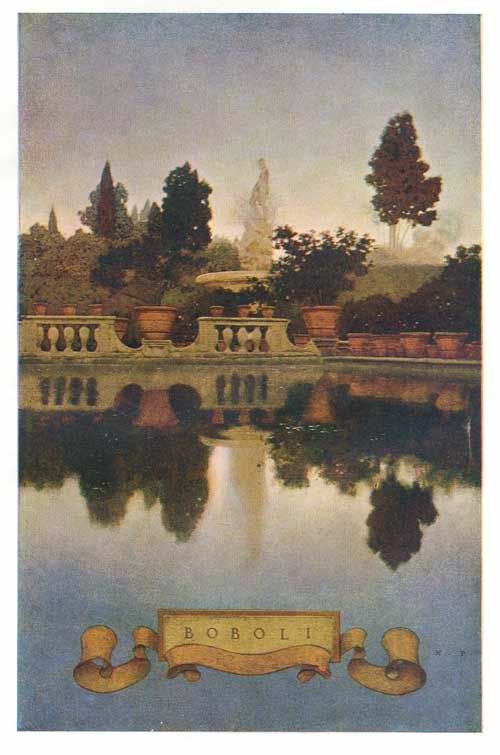 The Boboli Gardens (Florence) by Maxfield Parrish, one of the many beautiful illustrations in Italian Villas and their Gardens.
In my view, Italian Villas and their Gardens is Mrs. Wharton's most beautiful book, not only because of the wonderful illustrations of Italian villas, gardens, and garden architecture, but also because of the book's elegant typography and Mrs. Wharton's elegant prose.  For example, in introducing her readers to the Boboli garden, pictured above, she writes:
The plan of the Boboli garden is not only magnificent in itself, but interesting as one of the rare examples, in Tuscany of a Renaissance garden still undisturbed in its main outlines. (Italian Villas, p. 25)
The Villa Medici, shown below, is perhaps one of my own favorite Renaissance Italian villas, and though I have not visited it (yet), reading Mrs. Wharton's description of one's first experience of the villa makes me feel as though I have been there.  "It is safe to say," she writes, "that no one enters the grounds of the Villa Medici without being soothed and charmed by that garden-magic which is the peculiar quality of some of the old Italian pleasances." (p. 93)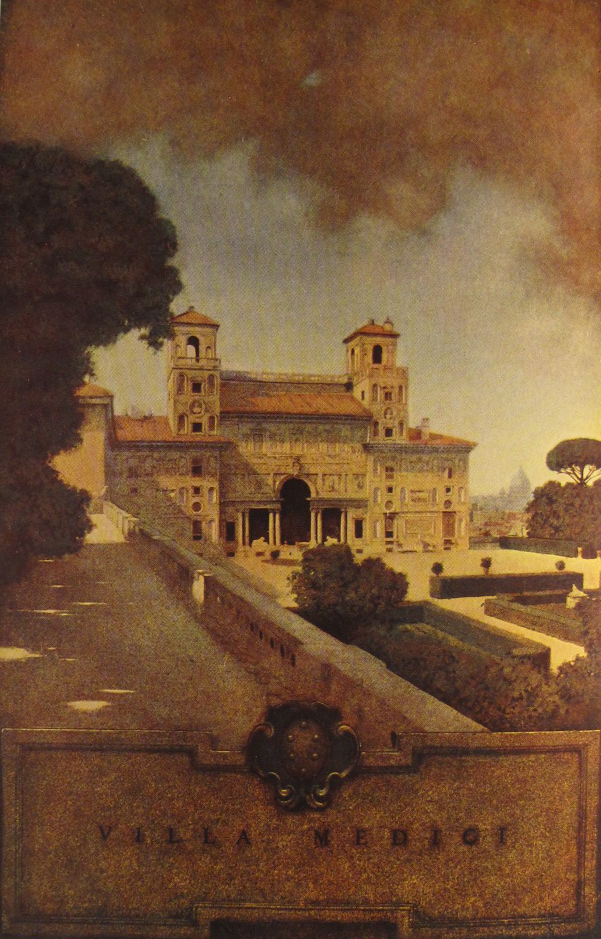 The Villa Medici (Rome), now the Académie de France à Rome (Academy of France in Rome), painting by Maxfield Parrish, from Italian Villas and their Gardens.  Click on Académie de France for a splendid aerial tour of the villa and its gardens.