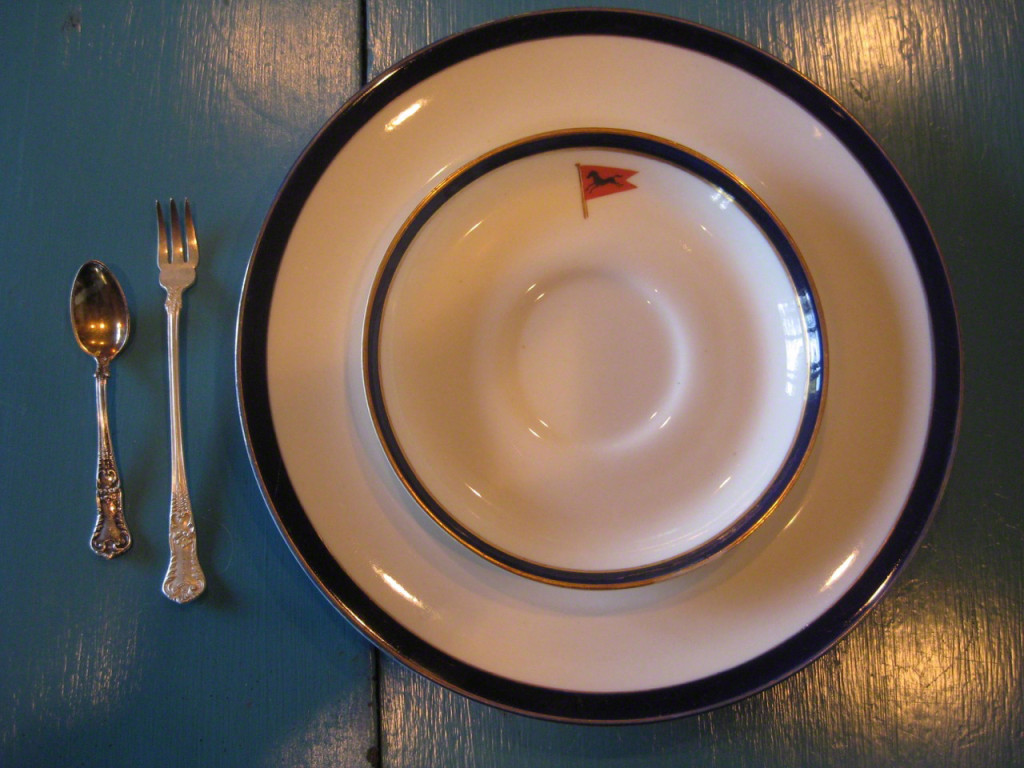 In June 1907, while cruising along the mid-Atlantic coast aboard their houseboat the Roxana, Larz and Isabel Anderson invited several friends to join them for a dinner party at sea.
The cook prepared a mouth-watering menu that proved the Roxana's catering standards equal to those of an Anderson kitchen on terra firma. The summery menu included a frothy cold consommé, ramekin of poached egg with a cheese crust, buttered lobster in wine sauce, veal cutlets, asparagus with cream sauce, punch sorbet, and a cake named after Joan of Arc.  The Andersons liked sweet white wines from France and Germany – Sauternes, Chablis, White Bordeaux, and Rieslings – any of which would have paired well with the menu that evening.
The dinner was served on the Andersons' Meakin English china in the Bleu de Roi (King's Blue) pattern, emblazoned with the signal of the Black Horse Line, the clipper ship company that had once belonged to Isabel's grandfather. One saucer and one dessert plate are all that have survived, along with a lobster fork and a demitasse coffee spoon.
Bon voyage!  Bon appétit!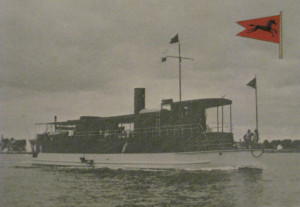 For more information about the Anderson biography, please click on this link: Larz and Isabel Anderson: Wealth and Celebrity in the Gilded Age.
Anderson Plate Service: Private Collection
Photographs are a Copyright (c) by Skip Moskey.
(Digimarc® Guardian for Images)