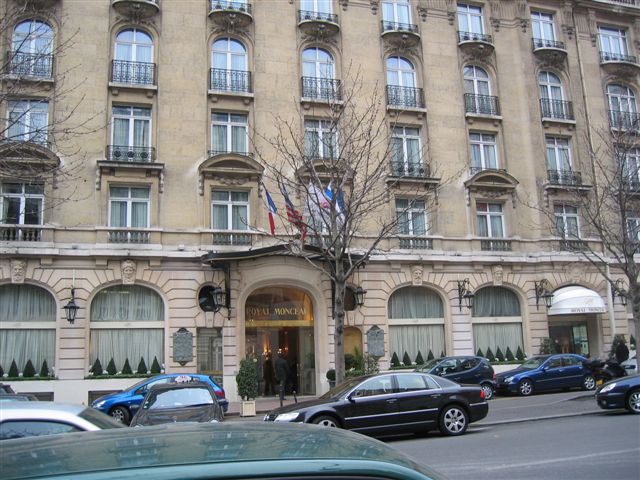 The former residence of U.S. minister to France, Whitelaw Reid
(35, avenue Hoche, Paris; photo 2013)
In the fall of 1891, during the first months of his first diplomatic assignment as second secretary of the American legation in London, Larz Anderson took a short vacation in Paris. His boss, the U.S. minister to the Court of St. James's, Robert Todd Lincoln, had insisted on the young diplomat taking a break from his many official and social duties.
Shortly after arriving in Paris, Larz paid a courtesy call on the U.S. minister plenipotentiary, Whitelaw Reid, who invited him to come to a dinner and theater party on October 12. After the party, Larz wrote a glowing account of it:
Last evening I dined with the Whitelaw Reids and to the opera with them and saw the best rendition of Lohengrin I have ever seen (and I have heard Lohengrin seven times in seven different places). The Reids live simply magnificently, a splendid hotel, liveried lackeys, a great courtyard with glass roof over half of it, several vestibules, etc.
The production of "Lohengrin" that Larz saw that evening in Paris was so spectacular that it was reviewed in the Los Angeles Times. 
When it came time for Larz to build his own palatial home in Washington ten years later, he certainly remembered the splendor and magnificence of the immense residence that the ambassador leased from the Countess de Gramont for $20,000 a year. The countess's father had been a French diplomat in Egypt and the residence was filled with, as the U.S. Embassy's history says tactfully, "many remarkable Egyptian antiquities which were not at all to the taste of the American ministers."
Larz's memories of that evening may have influenced the design of Anderson House. The Paris home included several vestibules that opened into each other and an interior courtyard accessible from the street.  There is no period photography of the building as it looked when Larz visited it, but a grand residence of similar vintage and almost identical design is still standing on the rue des Réservoirs in Versailles.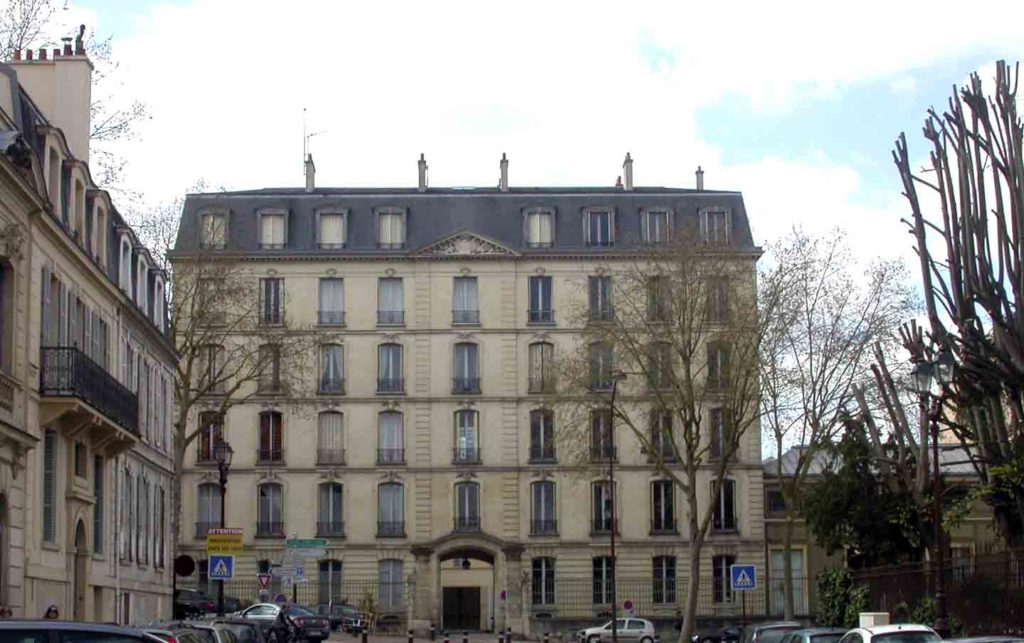 Rue des Réservoirs, Versailles (undated photo)
Now a high-end Paris hotel, Le Royal Monceau Raffles, the building is every bit as elegant as it was when the Countess lived there.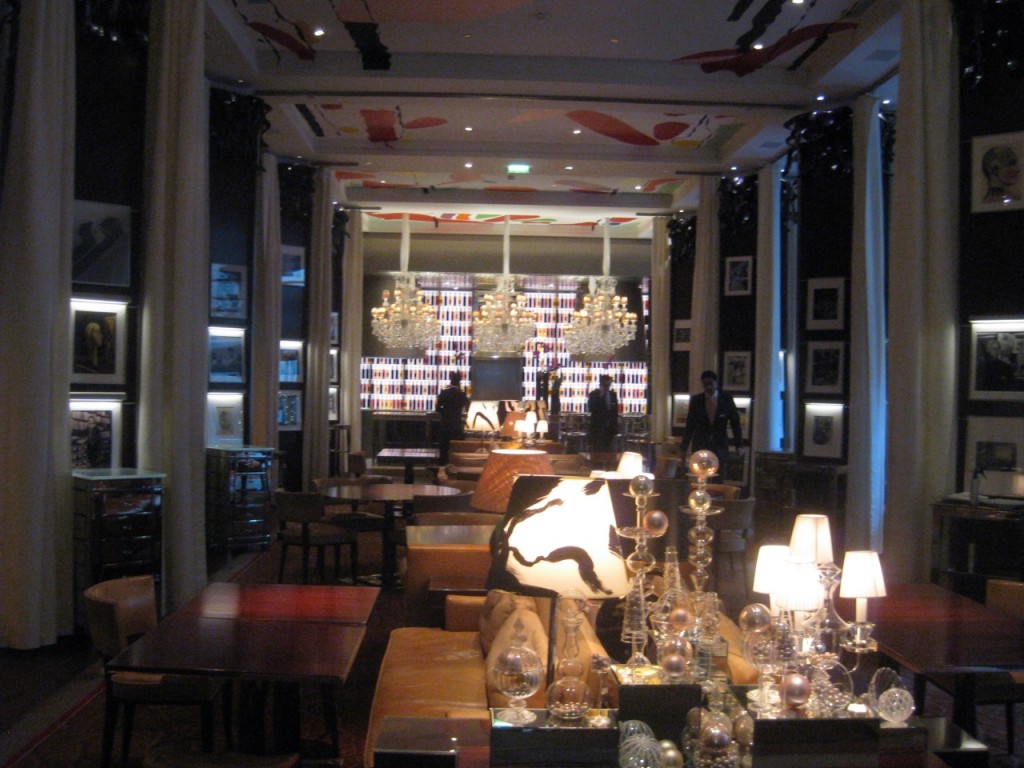 Lobby of Le Royal Monceau, Paris (2013)
Illustrations
Le Royal Monceau, 35, avenue Hoche, Paris,
Exterior and lobby.
Photos by Skip Moskey, January 2014
Rue des Réservoirs, Versailles
via Topia.Fr