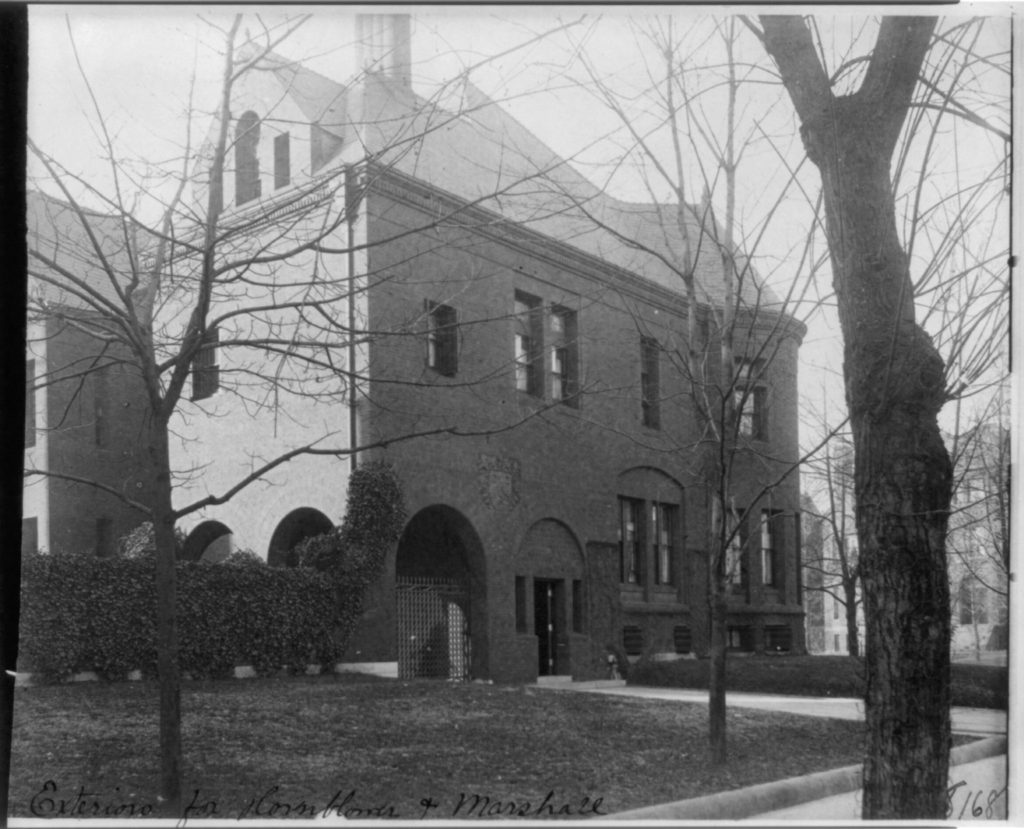 The American bon vivant and sometime diplomat Larz Anderson spent his teen years in Washington, DC, where his father, General Nicholas Longworth Anderson, had retired in 1880 after receiving an inheritance from his father's estate. Gen. Anderson engaged the renowned architect Henry Hobson Richardson to design a home for him at 1530 K Street, on the southeast corner of the intersection of 16th and K Streets, only a few blocks from the White House.
The house that Richardson designed for the Andersons quickly became known as one of the best houses of its type in the nation's capital and was published in G.W. Sheldon's Artistic Houses (1883-84) as an example of a house that exuded "power and decisiveness."  One of the most brilliant features of the house was the inclusion of two stained-glass windows by John La Farge, who had also designed a window for the nearby home of Gen. Anderson's friend, John Hay.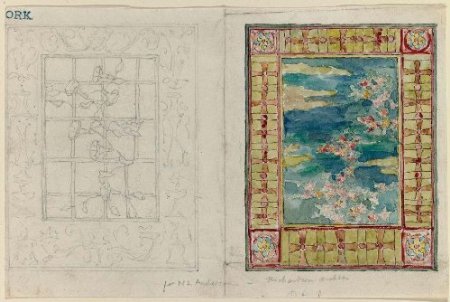 The windows were located in the dining room of the house, on either side of the fireplace.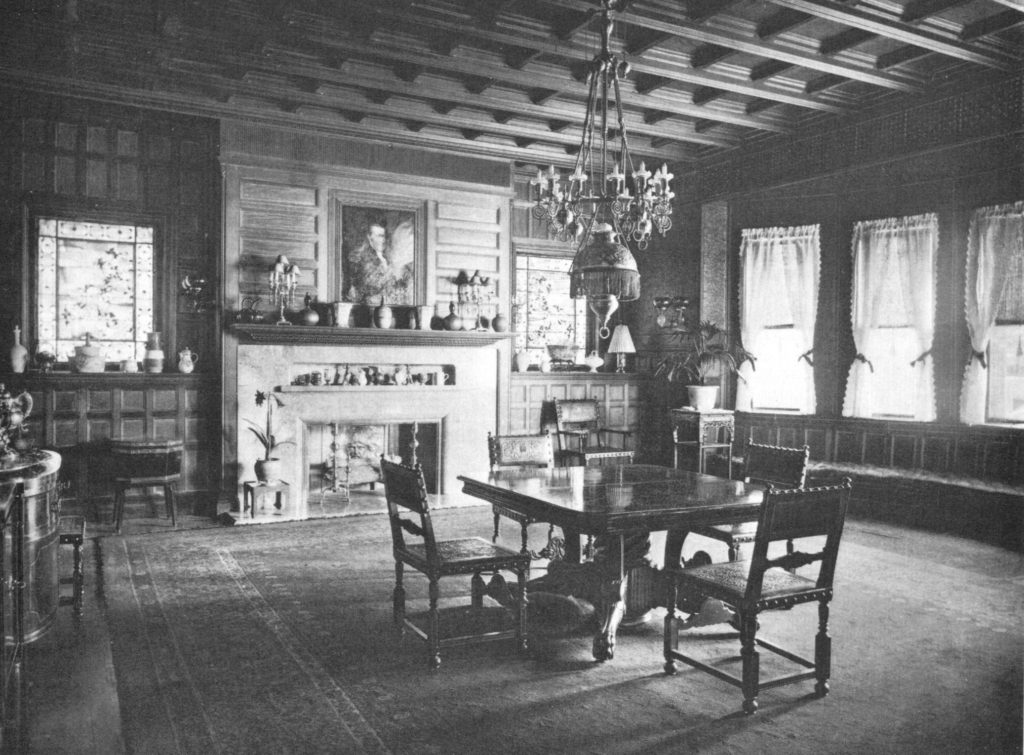 After Larz Anderson's mother, Elizabeth Kilgour Anderson, died in 1917, he leased the house to tenants for a few years, and then in 1925 sold it to Harry Wardman, a Washington real estate developer who razed the house and built in its place The Carlton Hotel, now The St. Regis Hotel.
The La Farge windows disappeared at the time of the destruction of the house, though it is not known if they were sold and removed, or destroyed along with the rest of the structure.  When John Hay's house nearby was razed in 1927, the La Farge window there was saved, purchased by Senator Symington, and later donated to the Smithsonian American Art Museum.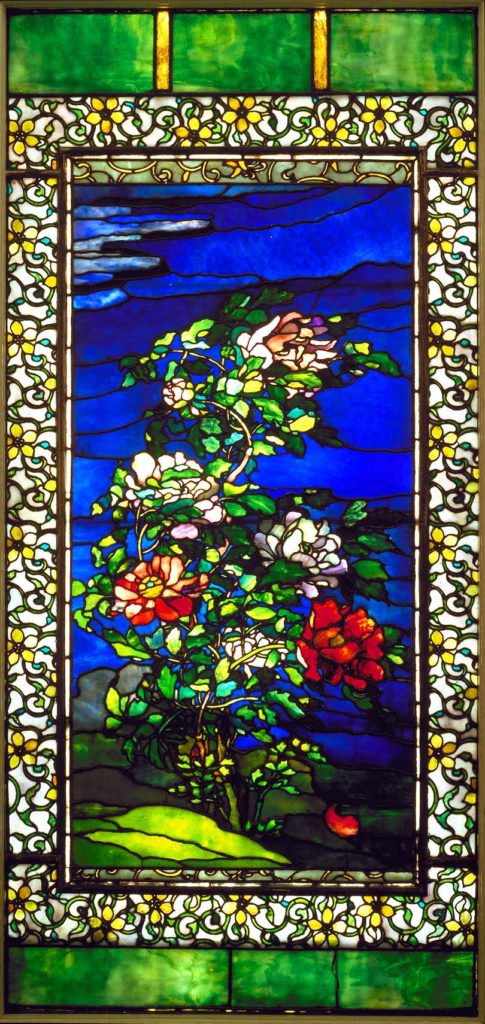 Because the windows from the Hay and Anderson houses were designed around the same time for houses by the same architect, and in terms of square inches were about the same size, it is possible that the Anderson windows had the same general appearance as the Hay windows: vibrant, deep colors, emphasizing blues, greens, and reds with a lighter border.  Indeed, this is what the MFA's La Farge sketch for the Anderson windows suggests.
Without success, I have searched the literature for years to find any reference to the missing La Farge windows.  Larz Anderson certainly understood the importance of the La Farge windows in his father's house, and so would have Harry Wardman, who was known for developing beautifully and artistically designed residential and commercial buildings.  I thus remain hopeful that Larz or Harry had a hand in saving the La Farge windows, either by selling them or giving them away to someone who would appreciate them.
Have you seen these windows in your travels?  Do you know a house that has windows that could be the missing La Farge pieces?  Please let me know!