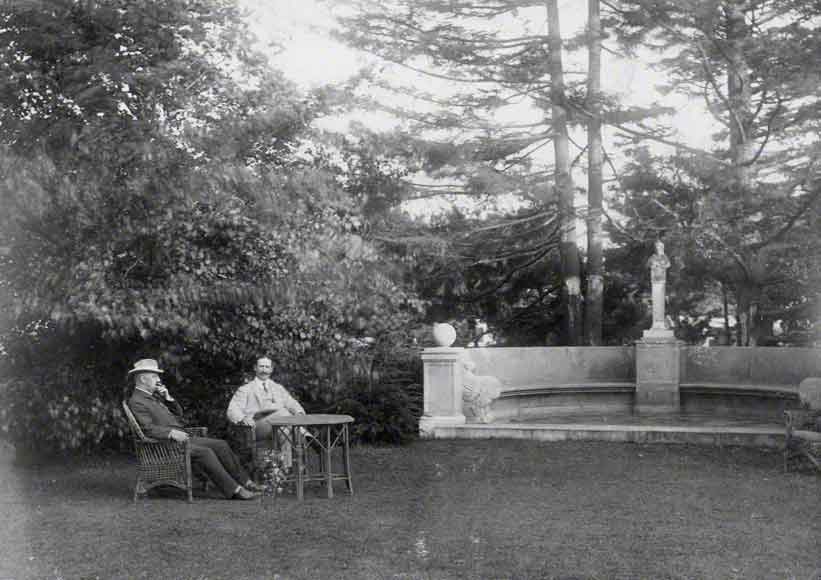 Larz and Isabel Anderson: Wealth and Celebrity in the Gilded Age by Stephen T. (Skip) Moskey has been in development since January 2010.  Now, after almost six years of research, writing, and editing, the book is with its publisher, iUniverse LLC of Bloomington, Indiana.  You can view a short book trailer by Clicking Here.
One of the key features of the book will be a rich selection of illustrations.  The book includes many never-before-seen photographs of Larz and Isabel and the places they lived and traveled.  The book includes a set of exquisite new renderings of the floor plans for Anderson House in Washington, D.C., and Weld, the Andersons' former estate in Brookline, Massachusetts (now Larz Anderson Park).  The new schematics, based on the original blueprints for each house, were prepared by Washington, D.C.-architect Harry I. Martin, III (AIA), who carefully studied the original plans, period and contemporary photography, and other materials, to produce a unique set of visuals that help readers understand Larz and Isabel's use of interior space.  The rooms are labelled using the couple's own nomenclature as documented in their letters and journals.
The photograph above dates from sometime in the 1910s and shows Larz Anderson seated on the Bowling Green of Weld.  The cigar-smoking friend sitting with him is unidentified.  Though this photograph does not appear in Larz and Isabel Anderson, it is an example of the unique and personal character of the book's illustrations.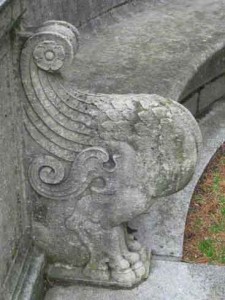 Illustrations
Larz Anderson on the Weld Bowling Green (ca. 1915)
Collection of the Larz Anderson Auto Museum, Brookline
All rights reserved.
(Digimarc® Guardian for Images)
Detail of the Weld Bowling Green Exedra (2014)
Photograph by Skip Moskey
Copyright (c) 2014 by Skip Moskey
(Digimarc® Guardian for Images)