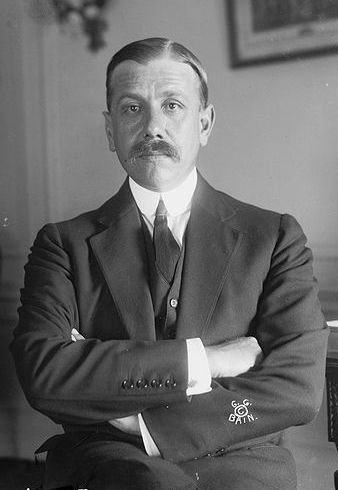 One of the people who moves in and out of my biography of Larz and Isabel Anderson is Chandler Hale (1873-1951), a U.S. diplomat who began his career in 1892 and by some time around 1920, had retired. Little is known about his life after he left the state department. During his retirement, he lived in his parents' home, the Eugene Hale House (1891), at 1001 16th Street in Washington and in his wife's country house, His Lordship's Kindness, in Clinton, Maryland.
Larz and Chandler first crossed paths in 1897 when, as a young career diplomat, Chandler was sent to Rome to take over as first secretary of the American embassy after Larz resigned so that he could marry Isabel.  In 1911-1912, when Larz served as American minister plenipotentiary to Belgium under President W.H. Taft, Chandler, then third assistant secretary of state, was Larz's liaison to the secretary of state. Larz did not always appreciate Chandler's insistence on adhering to the regulations of diplomatic life.
Chandler's greatest connection to American cultural history was his parents' home on 16th Street.  Built in the style of an Italian villa, the house dominated the avenue's intersection with L Street.  Chandler's brother U.S. Senator Fred Hale sold the house when he retired from the Senate in 1941. The house was razed for the construction of the Statler Hotel, now the Capital Hilton. When Chandler died in 1951, his obituary was barely more than 50 words in the New York Times and said almost nothing about his distinguished career. Like many of his Gilded Age peers, he had already been forgotten by time.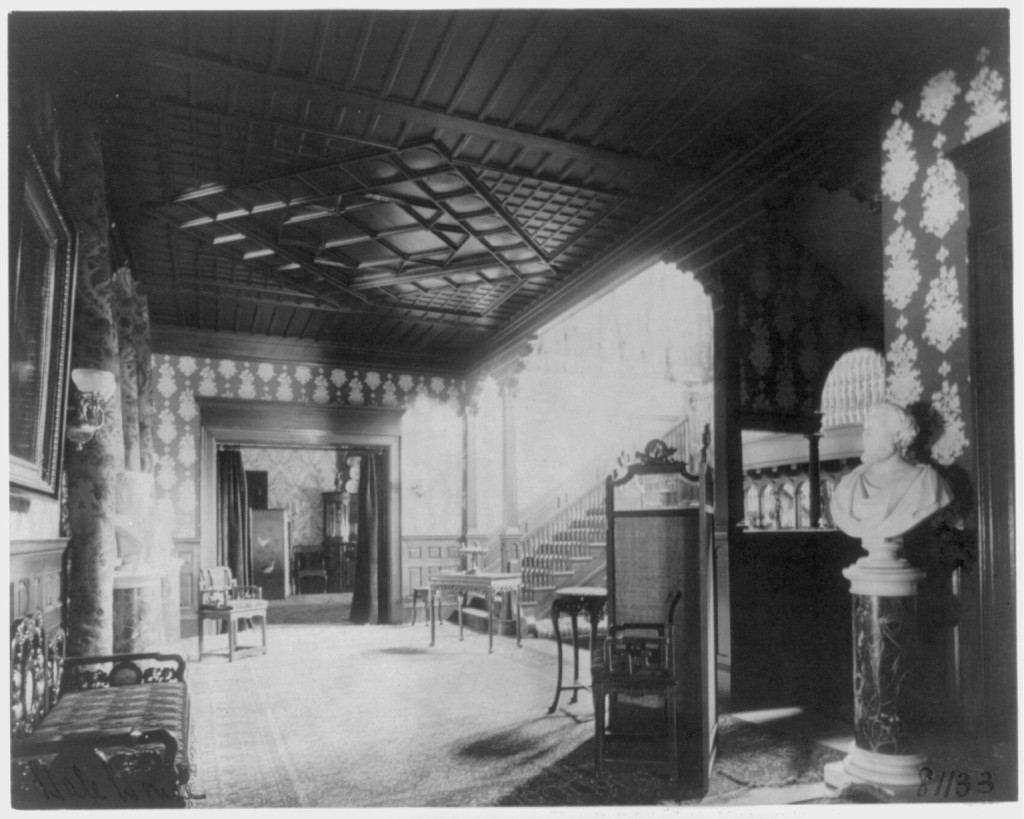 Main floor hallway, Eugene Hale House (now the site of the Capitol Hilton, 1001 16th St NW, Washington, DC).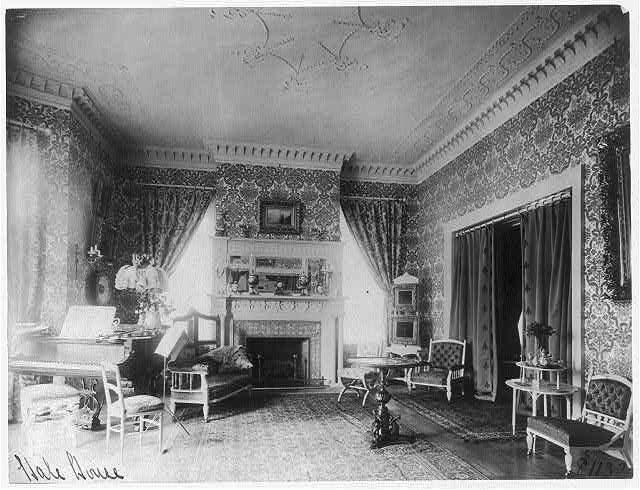 Drawing room, Eugene Hale House, Washington, DC
Illustrations
Chandler Hale, 1900 (Bain News Service, via Library of Congress Prints and Photographs Division LC-B22-362-15)
"Hail, Hail, O Chandler Hale," Sketch by Larz Anderson, Rome 1897,
from Larz Anderson U.S.A. 
(Skip Moskey Collection. Digimarc® Guardian for Images)