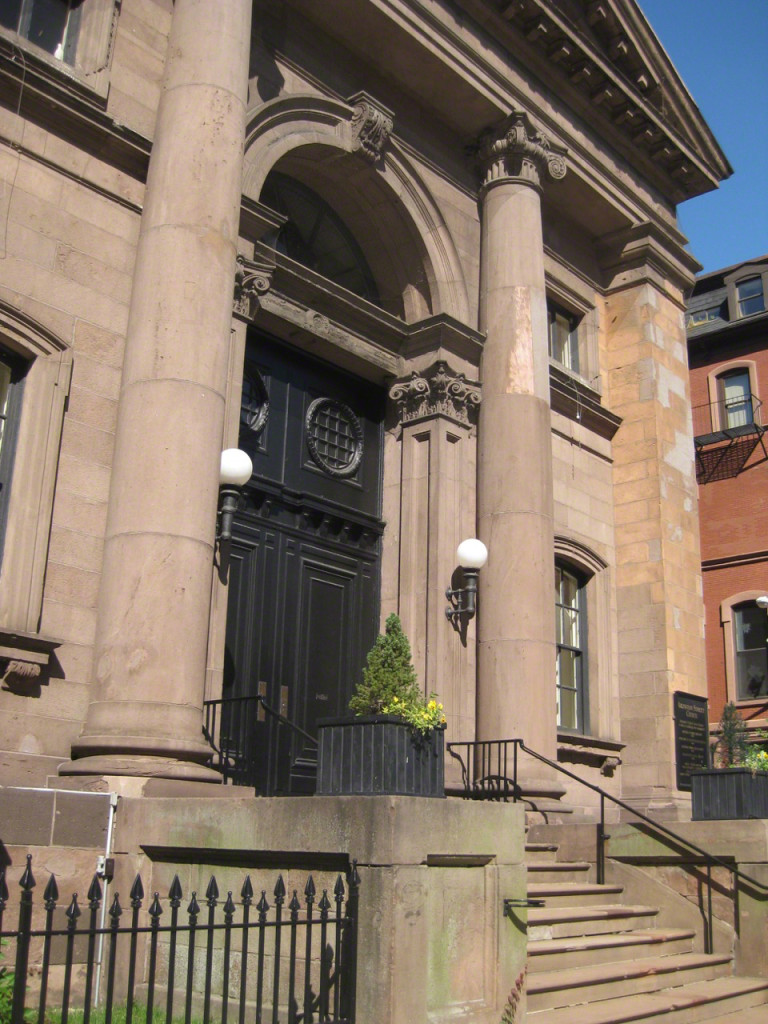 Isabel Weld Perkins and Larz Anderson were married in Boston's Arlington Street Church (Unitarian) on June 10, 1897.  This is the church that Isabel attended as a child growing up in Boston's Back Back in the late 19th century.
More than 330 people were invited to attend the nuptials in one of Boston's most distinguished and historic churches.  The sanctuary was decorated with a profuse display of mountain laurels in full bloom that filled the church with the scent of early summer, perhaps reminding the bride of mornings on her beloved grandfather's farm in New Hampshire.  A bouquet of red roses decorated the end of each pew.  In English fashion, the bride's guests took the bouquets home as a memento of the day.
Isabel chose a relatively modern piece of music for her processional, the Bridal Chorus from Wagner's 1850 opera "Lohengrin."  The pipes of the E. and G. G. Hook Company organ installed just two years earlier filled the space with a glorious sound.  Though the organ itself was replaced in 1955, it is still housed in the same magnificent case that was in the church on Isabel's wedding day.
Happy 118th Wedding Anniversary, Larz and Isabel!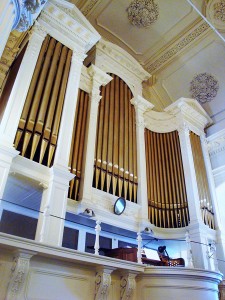 CREDITS:
Photography:
"Aeolian-Skinner" by John Stephen Dwyer. Licensed under CC BY-SA 3.0 via Wikimedia Commons – http://commons.wikimedia.org/wiki/File:Aeolian-Skinner.jpg#/media/File:Aeolian-Skinner.jpg
"Arlington Street Church Entrance" 
Copyright (c) 2013 by Skip Moskey
(Digimarc® Guardian for Images)
Audio:
"Bridal Chorus from Lohengrin" performed by Kevin MacLeod.
Licensed under CC BY-SA 2.0 via
Wikimedia Commons – http://www.incompetech.com/m/c/royalty-free/index.html?keywords=wagner