Larz and Isabel Anderson's summer estate "Weld" in Brookline, Massachusetts, was a horticultural paradise. Though not particularly noted for its architecture and interior design the way Anderson House in Washington was during their lifetime (and still is), the Brookline estate was famous throughout the world for the beauty of its gardens and landscapes.
There were also whimsical elements to the estate's gardens: topiaries – shrubs trimmed into geometric and fantastic shapes to delight visitors.  Topiaries existed in the ancient cultures of Rome and China, and English monks kept the art form alive for many centuries.  During the second half of the 19th century, topiaries again became popular in Europe and the U.S.
Larz acquired his topiaries from nurseries in Holland on trips there in the early 1900s. These rare photographs from the archives of the Larz Anderson Auto Museum in Brookline, Massachusetts (housed in the Andersons' former carriage house) provide a glimpse of a Gilded Age couple's devotion to the beauty of their summer estate.
These and many more details about the agricultural and horticultural operations at "Weld" are presented in the Andersons' new biography, Larz and Isabel Anderson: Wealth and Celebrity in the Gilded Age (iUniverse.com; available on Amazon Prime).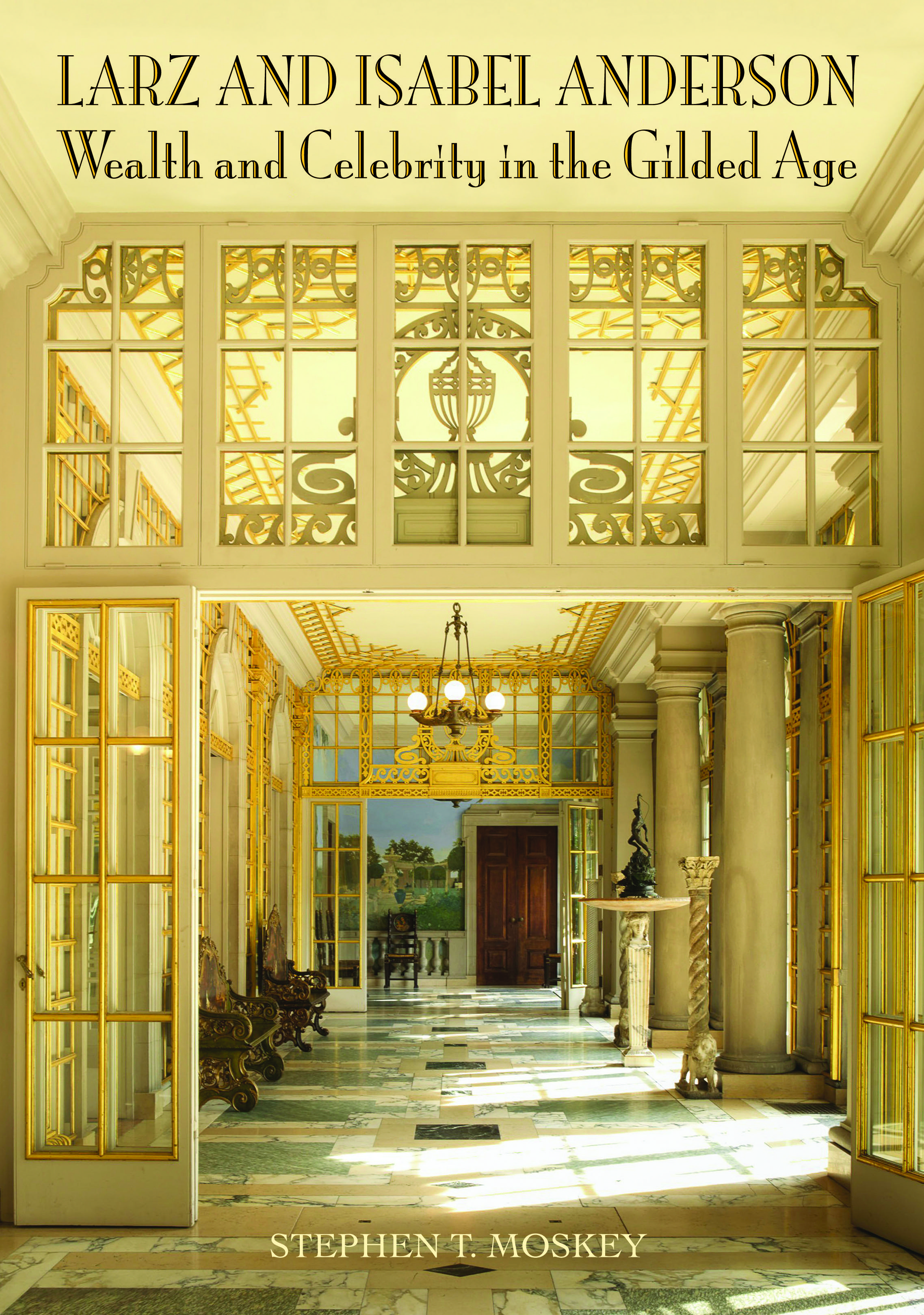 Photos:
Anderson topiaries (circa 1905).
Used by kind permission of the Larz Anderson Auto Museum,
Brookline, Mass.
Scanned and edited by Skip Moskey.
All rights reserved.
(Digimarc® Guardian for Images)